Our approach to reading & phonics
Our Approach to Phonics
Phonics is an important aspect of children developing 'reading and writing' skills. It is taught daily for 20 minutes starting in Foundation One through to Key Stage One.
At Marshland we teach the children using 'Little Wandle – Letters and Sounds'. Little Wandle is a systematic synthetic approach to teaching phonics that meets all the expectations of the National Curriculum. Your child will start to develop their ability to hear sounds when they start in Marshland nursery and the teaching of phonics continues into Reception and Key Stage One. It might also be appropriate for some children in Key Stage Two to be part of a phonic intervention group to support with their reading ability.
Further information
The Sounds of Letters
Tips for supporting your child:
It is important for a child to learn lower case or small letters rather than capital letters at first. Most early books and games use lower case letters and your child will learn these first at school. Obviously you should use a capital letter when required, such as at the beginning of the child's name, eg. Paul.
When you talk about letters to your child, remember to use the letter souds: a buh cuh duh e….rather than the alphabet names of the letters: ay bee see dee ee. The reason for this is that sounding out words is practically impossible if you use the alphabet names, eg.cat, would sound like: see ay tee.
When saying the sounds  of b, d, g, j  and w you will notice the 'uh' sound which follows each, for example buh, duh… You  cannot say the sound without it, however, try to emphasise the main letter sound. Additionally think about the s, l, m, n sounds these should be heard as s (as in kiss) and I (as in full) m (as in mum) and n (as in sun), rather than suh, luh, muh, nuh as these are not phonetically plausible pronunciations.
Children are taught the technical vocabulary when taught phonics, so for example, they will learn to identify the digraph 'ee' as the ee insheep. Children develop their use of phonics for reading and writing with sound buttons and phoneme frames.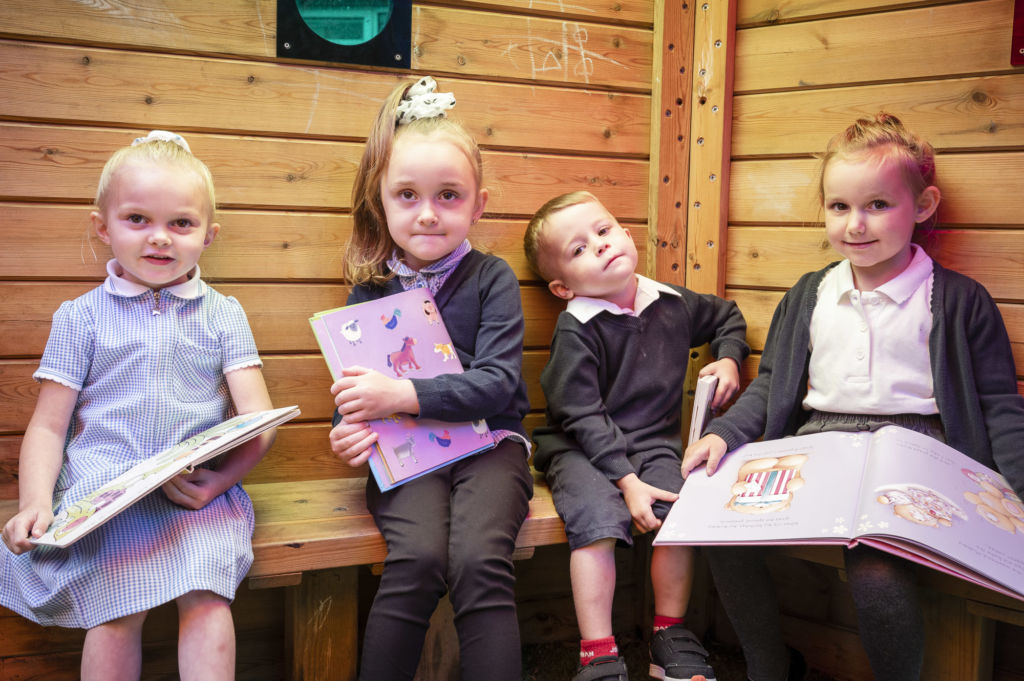 At Marshland Primary Academy we encourage a love of reading.
Please click on the links below  to view recommended books for each year group:
Further information for parents
What is your favourite subject and why?


"Topic and Art are my favourite lessons because they push me to my limits and are fun."
What is your favourite subject and why? –


"Maths because I love numbers and adding."
What do you like about the teachers?


"They are helpful and kind."
What is the best thing you have done in school?


"The best thing I've done at school was going to William's Den and building my own den."
What is the best thing you have done in school?


"I enjoy the school trips to the museum so I can learn."
What is the best thing you have done in school?


"Everything. I enjoy every single second of school."
What do you like about the teachers?


"They make me feel safe."
What do you like about the teachers?


"They tell jokes and help us learn."
What is your favourite subject and why?


"English because I love writing stories and poems."
What is your favourite subject and why?


"Art because it calms me down and it's great fun."
What would you say to a child who is worried about joining this school?


"Be yourself. It's a great school and you'll fit in."
What is your favourite subject and why?


"Art because I like drawing and sometimes my work goes on the wall."
What is the best thing you have done in school?


"I really enjoy playing for the school football team."
What would you say to a child who is worried about joining this school?


"We will look after you and help you."
What is your favourite subject and why? –


"I love P.E. because I am a real sports person and enjoy being creative."
What is the best thing you have done in school?


"I love the school trips and when we go to the church to sing."